Excellent Adventure #10
Touch-in-cheek infographic for three friends heading out on their annual camping trip ...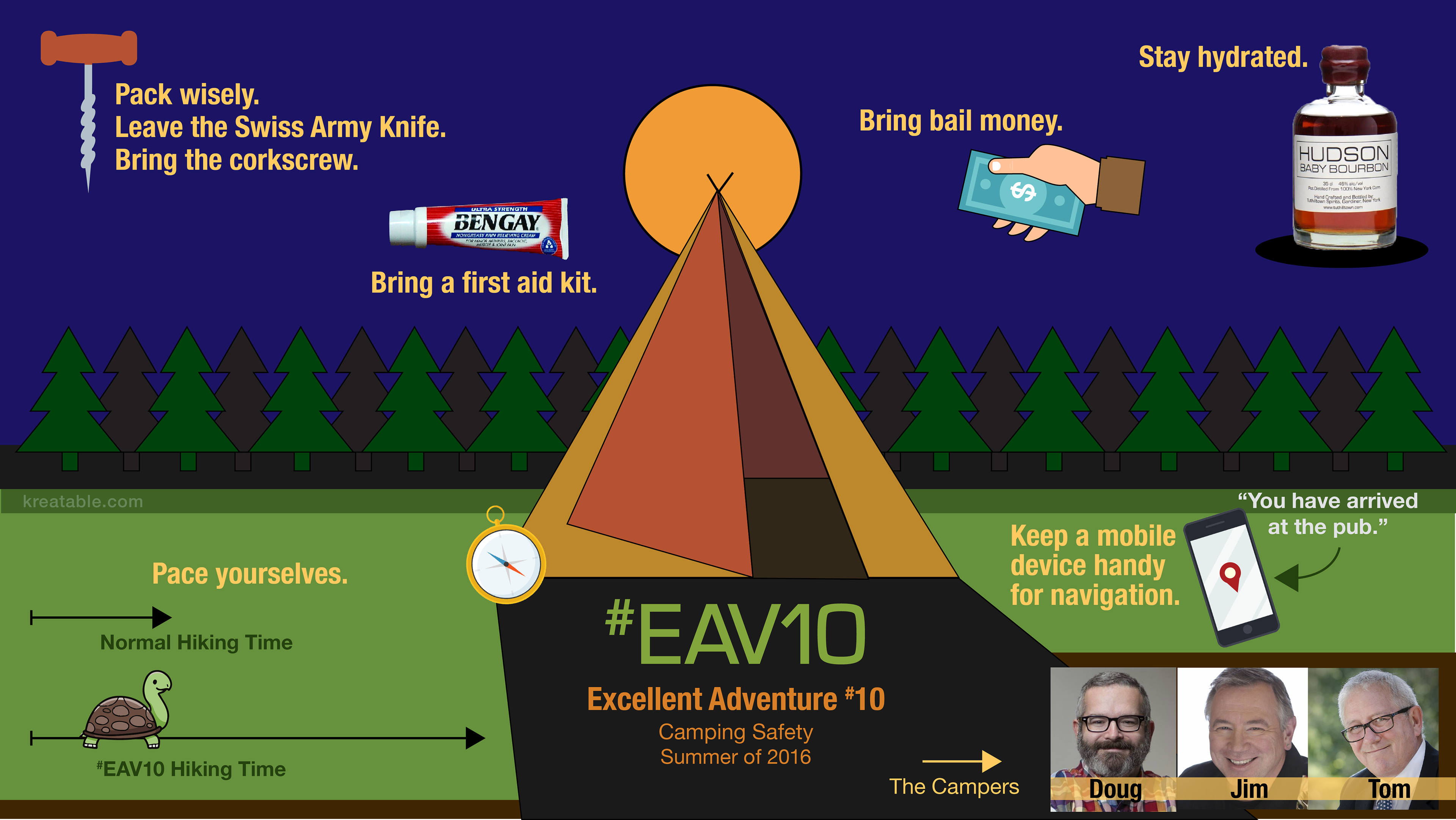 I created this infographic to poke fun at three of my friends, who embarked on their yearly wilderness adventure. Did not draw the turtle, but the rest is my art, created with Adobe Illustrator.